Dacon Rescue Frame | Rescue Cradle
Man overboard recovery system.
The Dacon Rescue Frame is ideal for horizontal recovery of injured and unconscious individuals at sea.
This rescue cradle is durable, easy to use and can be stowed compactly.
Rescue cradle for effective man overboard recovery
Lifting a person from the water can be a difficult and heavy task due to body weight, wet clothing and rough conditions. High-quality rescue equipment is therefore absolutely vital.
Dacon Rescue Frame is a rescue net designed for effective man overboard recovery. The net can be formed into a rescue cradle, allowing you to recover exhausted, seriously injured or unconscious persons from the water. The Rescue Frame doubles up as a climbing net, allowing physically capable individuals to climb onboard.
Dacon Rescue Frame is suitable for small and medium-sized vessels. It is movable, foldable and takes up little space when stowed on board. During an emergency, the net is easy to deploy and use for your crew.
"The reason we chose this system was that we could get a tailor- made
solution to our specification and needs."
– Captain Knut Even Rislaa, on 17 m SAR vessel "RS Inge Steensland"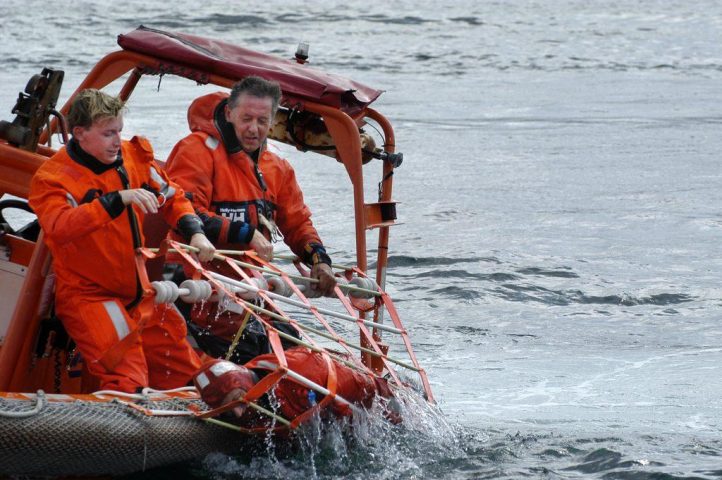 Ideal for gentle horizontal recovery
When a casualty has been floating in the water for a while, the body will contain both warm and very cold blood. The heart will have a decreased ability to work harder when it needs to, and both veins and nervous systems have been temporarily altered. The person may be very close to getting a significant heart malfunction. They may also have other injuries that could get worse if they are not treated carefully.
To avoid aggravation of injuries, individuals who have been in the water should be recovered as horizontally as possible. The Dacon Rescue Frame is designed with this in mind. The individual being rescued can easily be recovered while lying flat in the cradle.   
Benefits of the Dacon Rescue Frame
Enables man overboard recovery in a horizontal position
Quick and easy to handle for rescue personnel
Extremely robust and durable design
Easily folded into a rescue cradle
Can also be used as a climbing net
Requires little storage space
Get in touch – request a quote!
Dacon delivers high-quality rescue equipment to the global market. Our products are ideal for use in both training and real emergencies. Reach out for more information or to request a quote! 
Manual or power-assisted rescue cradle
The Dacon Rescue Frame is a versatile tool. On smaller boats, the net can be handled manually. A crew member can single-handedly recover another individual from the water, just by pulling the frame or retrieval lines. If you have a vessel with a higher freeboard, the net can be deployed using a small deck crane or winch.
Applied by a variety of operators worldwide
Our rescue cradle is used by vessels all over the world – for instance:
MOB boats

SAR boats
Fast rescue crafts
Life boats
Cruise tenders
Tugs and workboats
Military RHIBS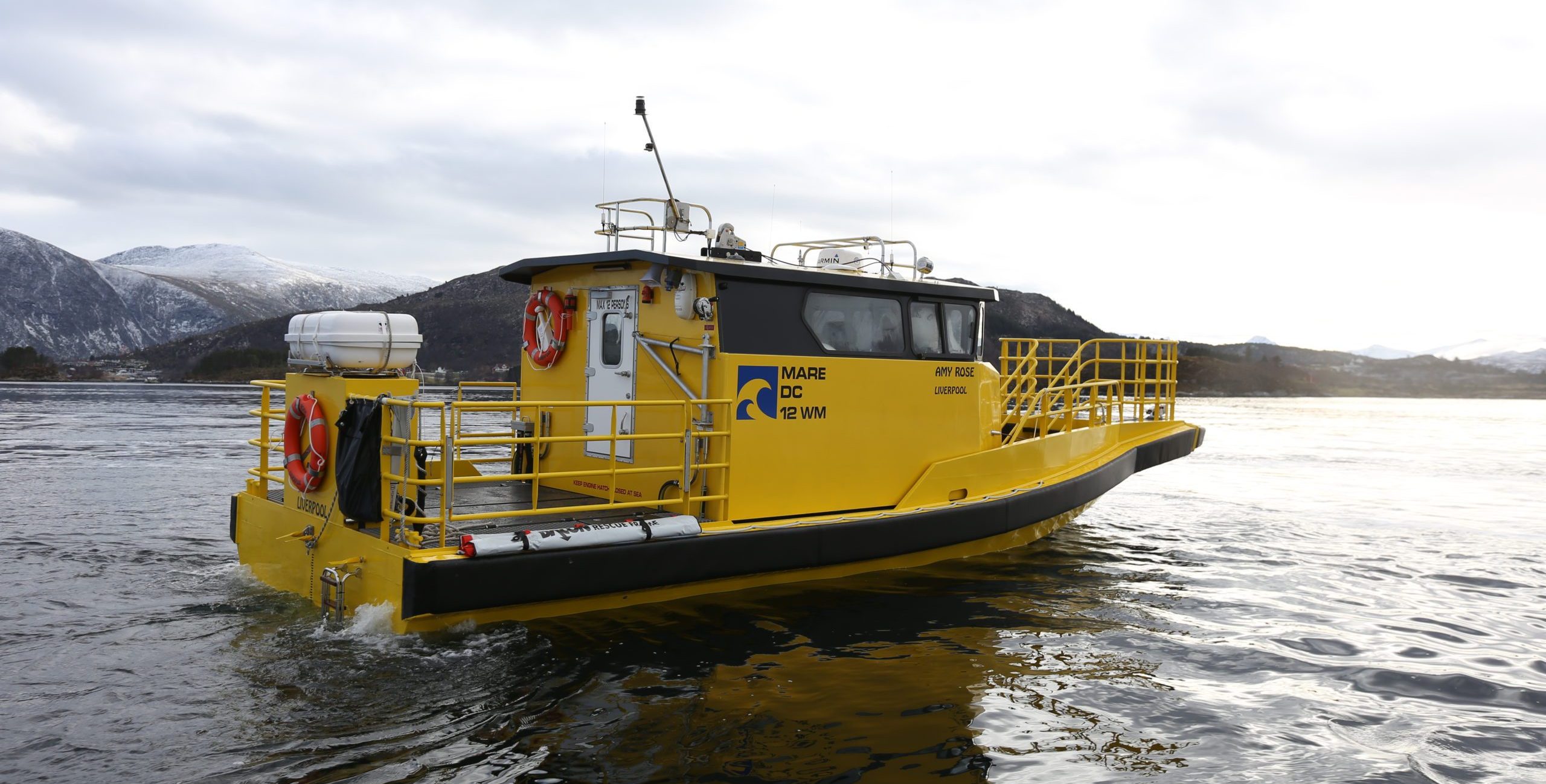 A Rescue Frame customized to your needs
We always want to deliver equipment that meet your needs. Our rescue cradle is available in a few standard sizes that fit freeboards up to 4 meters, but we can provide other sizes upon request. When you reach out to us, we will help you decide what size your rescue cradle needs to be.
The Dacon Rescue Frame is provided in a standard red/white edition for rescue craft as well as an
all-black edition for the navy, coast guard, police authorities, etc.
Dimensions
Available in sizes to fit freeboards from 0,5-4 meters (other sizes upon request)
Standard length: 180 cm
Depth: 180 cm – 650 cm
Weight: 3 kg/m2
 Materials
Rods: Fiberglass
Webbing: Polyester
Fittings: Stainless steel
Rope: Polyester
High-quality rescue cradle – made to last a lifetime
DNV Type Approval Certificate
Quick, safe and effective
" The reason we chose this system was that we could get a tailor-made solution to our specification and needs"
  – Captain Knut Even Rislaa, on 17 m SAR vessel "RS Inge Steensland"
Approved by most class societies
Global network & local distribution
Address
Durudveien 35
1344 Haslum, Norway
Phone
Maritime Rescue Equipment: +47 21 06 35 10