Maritime Rescue Equipment
High quality rescue products shaped by the North Sea, created by Dacon.
We develop and manufacture man overboard products for any craft on the water.
Our rescue equipment are DNV Type Approval certified and in accordance with most legislations.
Our expertise is your advantage
Horizontal recovery – why it matters
Dacon is one of the world's leading manufacturers of quality maritime rescue equipment.
We design products that minimize the crew`s risk, whilst maximizing the chance for a successful rescue.
We understand our client`s needs and their requirements, and as a result, we develop innovative and high- quality designed products.
Our history as a major supplier to the offshore industry, in the rough North Sea, has given us first-hand knowledge of our customers` challenges and needs.
As a global supplier of rescue products, we also know the laws and regulations our clients operate under.
Our focus is man overboard rescue equipment for all types of vessels and smaller boats, with a product line that comply with most class requirements.
We supply hydraulic drums as well as tailor made maritime rescue products to provide man overboard rescue systems to just about any craft on the water.
Our rescue products holds a DNV Type Approval Certificate, Norwegian made and sold to operators in more than 30 countries worldwide.
People who have been in the water, the injured and the incapable, should be recovered as horizontal as possible.
When a casualty has been in the water, the body will after a while, contain both warm blood and very cold blood. Their heart has a decreased ability to work harder when it needs to, and the  veins and nervous systems have been temporarily altered in such a way that they may be very close to a significant heart malfunction. They are fragile – and must be treated carefully. Therefore, the recovery should be as horizontal as possible to avoid aggravation of injuries.

Dacon Maritime Rescue Equipment – what`s in it for you? 
When you choose a product from us, you will get:
a customized rescue equipment for your vessel
the original – not an inferior copy
spares available if needed
a worldwide distribution network to support you wherever you are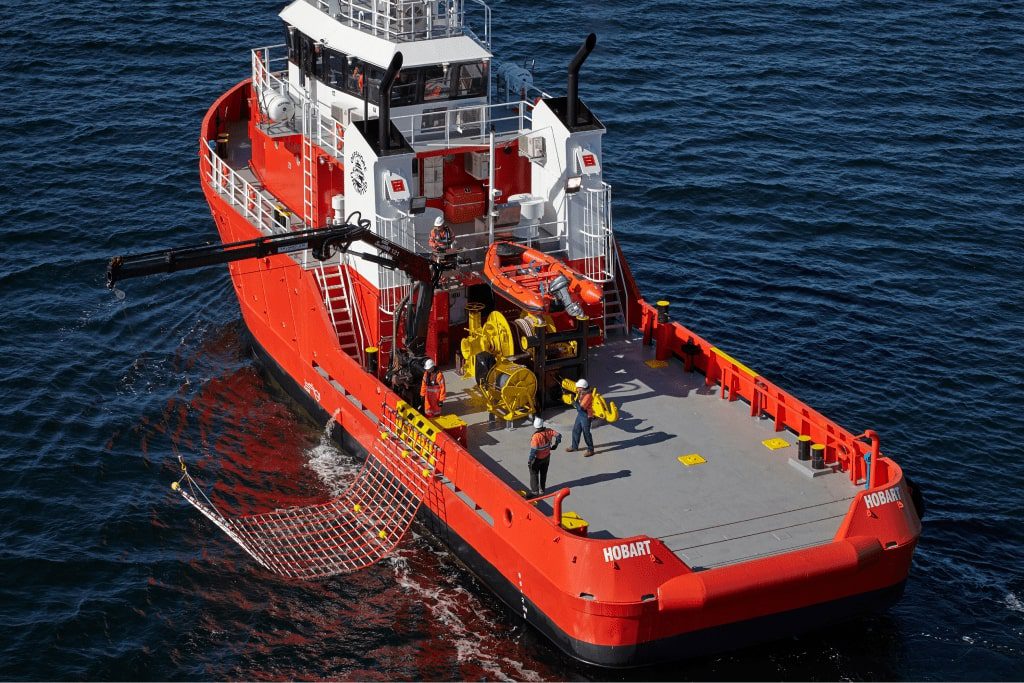 Dacon Rescue Scoop
Dacon Rescue Scoop meets the relevant class and flag requirements for use on Standby Vessels.
The Dacon Rescue Scoop is a power-assisted method of recovery for retrieving casualties from the water directly onboard larger rescue vessels.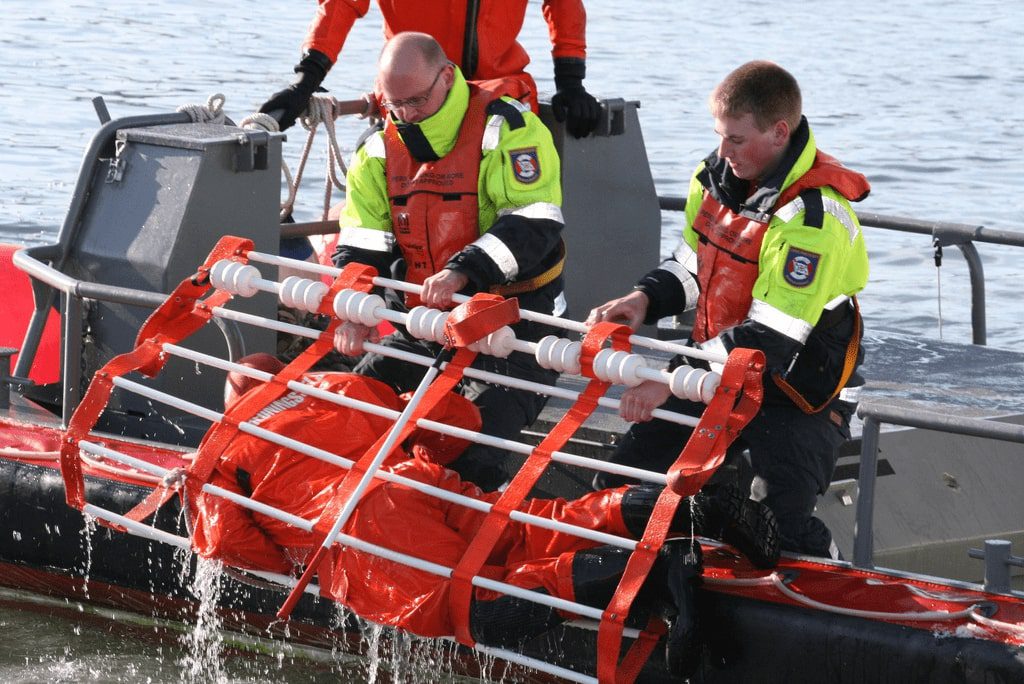 Dacon Rescue Frame
The Dacon Rescue Frame is a manual rescue net used on rescue crafts for gentle and effective recovery of exhausted, seriously injured or even unconscious persons from the water. The rescue net enables a man overboard recovery in a horizontal position and is quick and easy to handle for rescue personnel.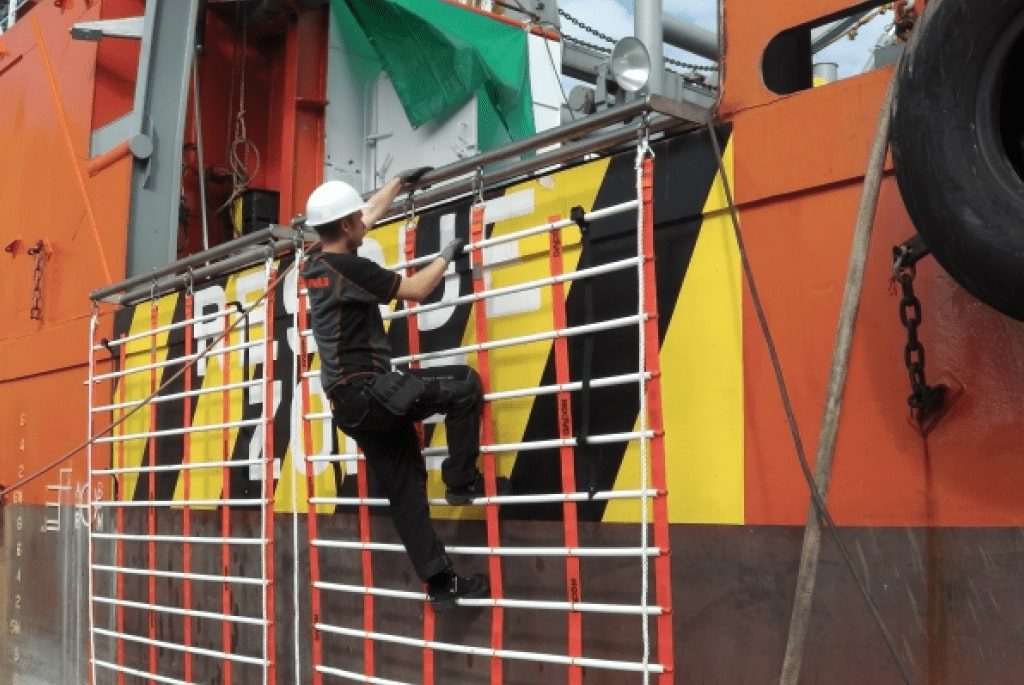 Dacon Scrambling Net
The Dacon Scrambling Net is a man overboard recovery equipment, being used on Standby and Rescue vessels all over the world. The rescue net enables persons in distress to climb to safety. It is a rigid rope net that provides a more stable, non-slip climbing and grip surface compared to other more traditional rope scrambling nets.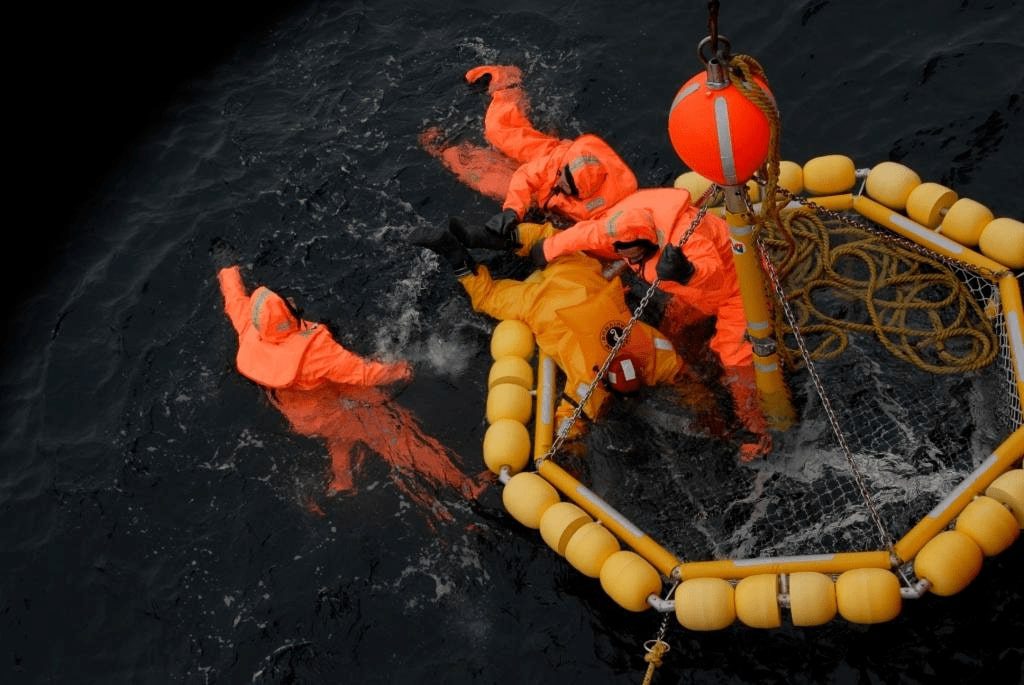 Dacon Rescue Basket
The Rescue Basket is a stable and effective power-assisted rescue basket with a 30+ years track record. It is a rugged aluminium construction with soft padding. It has a large float attached to the mast to prevent capsizing and net covered sides for safety.
Dacon Rescue Dummy
High- quality rescue training manikin for realistic rescue scenarios.
The Dacon Rescue Dummy is probably the best and most realistic training dummy or manikin developed for water rescue training.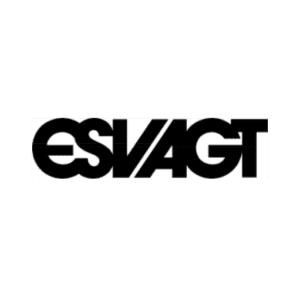 High quality rescue equipment
for any craft on the water
DNV Type Approval certified
Approved by most class societies
Global network & local distribution
Approved by most class societies
Global network & local distribution
Address
Durudveien 35
1344 Haslum, Norway
Phone
Maritime Rescue Equipment: +47 21 06 35 10