High-quality maritime rescue equipment is essential during a search and rescue operation. Dacon offers a broad selection of certified rescue products for professional use.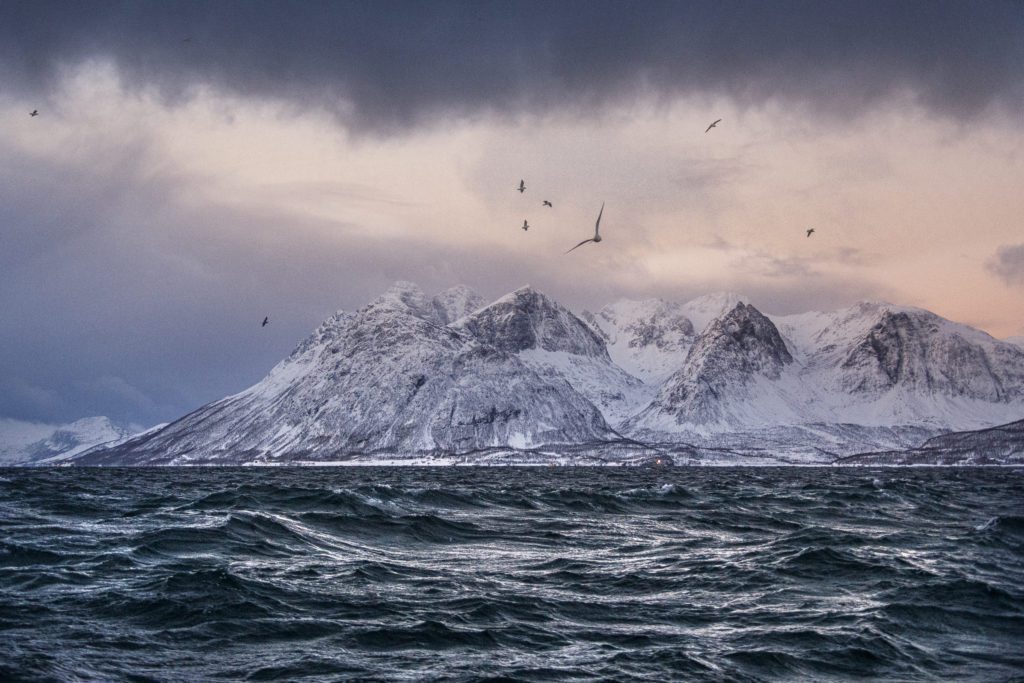 One of the most important steps to reduce the number of injuries and casualties is to ensure that all vessels contain high-quality maritime rescue equipment.
According to the International Maritime Organization, there have been over 2000 severe incidents at sea since 2010.
This is one of Dacons areas of specialization. For nearly 40 years, our Maritime Rescue department has developed and manufactured maritime rescue equipment for all types of search and rescue units, vessels, and smaller boats.
Leading Supplier of Maritime Rescue Equipment
In 1980, Dacon began arranging courses in maritime first aid, search and rescue techniques for crew members on vessels in the North Sea.
The courses became so popular that they became an inspiration for all maritime schools today. These courses gave us valuable experience about marine equipment and emergency training in the rough weather conditions in the North Sea.
This was the beginning of our journey of producing, exporting and manufacturing maritime rescue products for vessels worldwide.
Today, we have supplied our safety products to vessels in more than 20 different countries. All of our products are DNV TEC certified, and Dacon is now one of the leading suppliers of maritime rescue products worldwide.
Our Most Popular Products
All of our products are produced in Norway and exported to various countries around the world.
Read more about some of our most popular sea rescue products.
Dacon Scrambling Net
A man overboard climbing net that enables a person to climb out of the water and into safety.
The net is rigid, stable and robust. The steps are made of rigid fiberglass rods with non-slip sleeves and a grip surface.
The Dacon Scrambling net can be delivered with an optional fold-over installation frame to make the installation even more accessible, and the net is available in all lengths.
Dacon Rescue Dummy
A rescue training manikin is an essential part of water rescue training. Dacon Rescue Dummy is a training manikin that's designed to be as realistic as possible. It's 190 centimeters long, and once it's filled with water, it can weigh up to 85 kilos.
The rescue dummy is extremely robust and can survive a drop from several meters. It can float either horizontally or vertically, and even hold a negative buoyancy for underwater training. With this training manikin, you can arrange a realistic emergency training.
In addition to being used on ships, the rescue dummy is also used by fire departments, the police, divers trainers, and more.
Dacon Rescue Scoop
This is a crane-operated rescue net used to recover distressed people from the water and into safety. It's semi-rigid and able to successfully rescue a person in distress without putting the rest of the crew at risk.
The net is lightweight and flexible and has a rescue reach of 4-6 meters. Dacon Rescue Scoop has been used on several vessels worldwide for almost 40 years – on Search and Rescue vessels, Pilot Vessels, Standby, Supply-vessels, and many more.
Dacon Rescue Frame
Lifting a person with wet clothes from the water can be a heavy task, but with our rescue frame, the other team members can easily roll out the rescue frame and form it into a cradle.
The cradle ensures that the man overboard gets lifted while lying horizontally, which is important to prevent injuries. The rescue frame is quick and easy to use and can also be used as a scrambling net if the person in distress can climb onboard.
Read more: Rescue Cradle
Guarantee and Long Life Expectancy
When you choose our maritime safety products, you can be sure to receive the highest quality possible. Our products are of highly robust materials that can withstand even the most severe weather conditions.
Our man overboard recovery systems all have a long life expectancy and a five year manufacturers guarantee.
Service, Inspection and Repairs
To ensure that your rescue is up to date, we provide full service and support, either by phone or on-site repairs and inspections.
Our Certifications
Our maritime rescue products are certified by most of the world's leading organizations within the marine industry: DNV, UKOOA, MCA, NMD, ABS and Transport Canada.
This means that you can be safe that our products hold the highest possible standards.
This is Dacon
Dacon is a Norwegian company that consists of three departments: Maritime Rescue Equipment, Lights & Pelicase, and Inspection Equipment. We are a leading supplier of professional rescue, safety and inspection equipment.
Dacon was founded in 1979. Since then, we have worked with developing, producing and importing safety equipment for professional use. Although our headquarters are in Norway, we have customers all over the world within different industries.
Our rescue equipment is produced in Norway and exported globally. Most of our customers work within the offshore industry, but the equipment is also used by rescue boats to save refugees in the sea.
Custom Made Rescue Equipment
If you´re looking for innovative and high-quality maritime rescue equipment, please contact us. We can produce equipment according to your needs and requirements. We look forward to finding the best solution for you!